MySolar to Attend 2022 Santa Fe Home Show & Remodelers Showcase March 19-20, 2022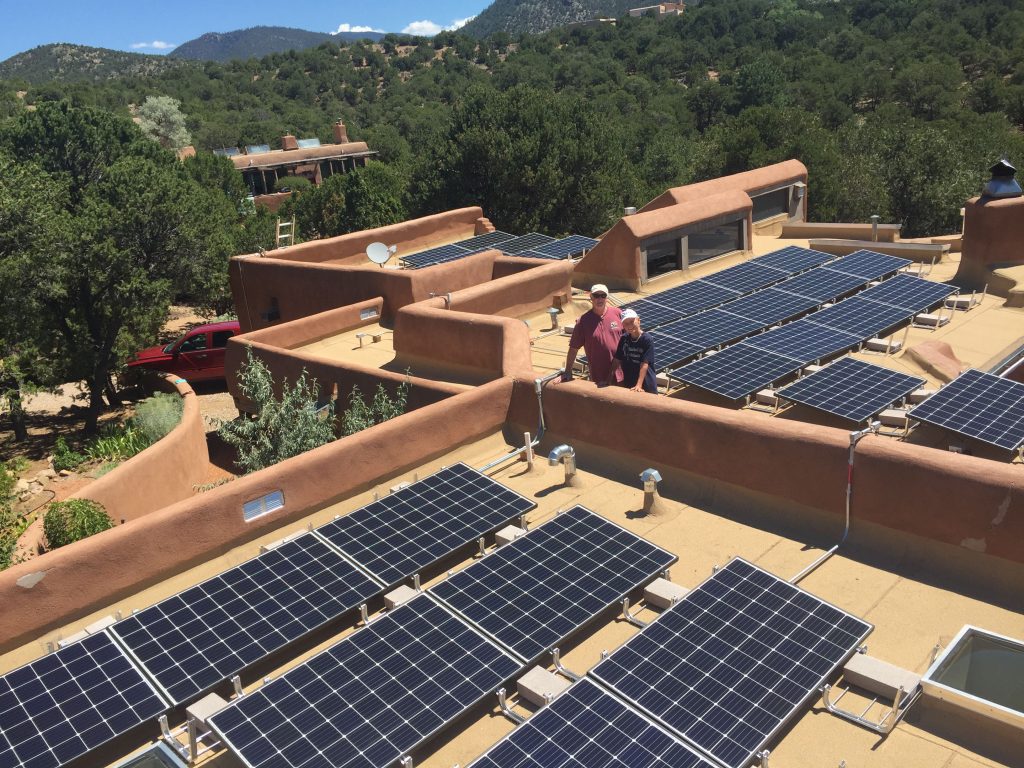 MySolar, is excited to take part in the Santa Fe Area Home Building Association's 2022 Santa Fe Home Show & Remodelers Showcase. There is palpable excitement in the air for this event, and with good reason. The show will be full, and the participants are ready to show you what they have to offer. We cordially invite you to come to the show and allow us and the other attendees to help you make your dream home a reality. Please stop by our booth to discuss your home's solar energy needs and ask any questions you have on your mind about solar power.
WHEN: March 19th & 20th, Sat. 10 a.m. – 5 p.m. & Sun. 10 a.m. – 4 p.m.
WHERE: Santa Fe Convention Center, 201 W. Marcy St. Santa Fe, NM
ADMISSION: Gen Admin Ticket includes one entry into the Home Show Raffle – click here to select additional RAFFLE TICKET PACKS! Over $10,0000 in Prizes, including the grand prize, a $5,000 Quartz Granite Countertop by Ceasarstone & Counter Intelligence!
Additional entries into the raffle are available for $2 donation per entry by using the Donate option below.
Show attendees are in luck because there will a huge variety of companies there each day showing casing their home products, supplies and services. For people thinking of remodeling several top-level remodeling builders will be on hand to answer questions and make appointments. Here's what will be available at the 2-day show:
Home Show & Expo – Get face time with manufacturers, suppliers, retailers, design, and home energy system professionals of New Mexico.
Remodelers Showcase – If you can dream it, we can build it. Meet Northern New Mexico's finest renovation professionals.
Kids' Lego Creations Contest – Supporting the next generation of builders and designers through this fun and much-loved contest with great prizes!
Fireside Chats – Informative workshops on going solar, interior design essentials, reducing your property taxes, and more
ABOUT MY SOLAR
We are a green energy company. We design, engineer, and install customized photovoltaic systems. A photovoltaic system uses solar panels to absorb and convert sunlight into electricity, and a solar inverter to convert the output from direct to alternating currents. Every installation is 100% customized to your needs. We design high performance solutions for all New Mexico roof types, including pitched metal, asphalt shingle, tile roofs, flat roofs, or ground mounts. Experience with local building code compliance and approval processes, allows us to get you to saving money, and making an environmental impact within 3–8 weeks.
WE'RE A LOCAL, PRIVATELY OWNED BUSINESS
Our main business office is in Albuquerque. Besides Bernalillo County, we install our systems in Santa Fe, Rio Rancho, Placitas, Belen, Los Alamos, and surrounding areas. We take pride in our personal and focused approach to every project, understanding that any future project depends on the success and customer satisfaction of a completed project in our community. Knowing New Mexico architecture, specifically flat roofs, gives us an advantage over out-of-state providers. We install the highest quality, industry-leading solar panels, inverters, and components, enabling us to offer a 25-year warranty on the entire system. Our local teams are highly trained, providing experienced and meticulous workmanship, and professional customer service—not only during the initial installation, but over the lifetime of your system.
WE OFFER THE BEST RATES FROM LOCAL FINANCING PROVIDERS
You can own your solar system, generating your own electricity, for less than what you're currently paying to PNM, or another New Mexico utility company. This is an undeniable opportunity to eliminate your electricity bill forever and add lasting value to your home. We offer no money down, local financing options that take your personal circumstances into account. We are here to guide you through this process and make it as easy as switching phone companies.
CONTACT:
MySolar
Eddy Standefer
Office: 505-705-1111
Visit us on social media: Facebook