New Mexico Homeowners Should Switch To Solar—Here's Why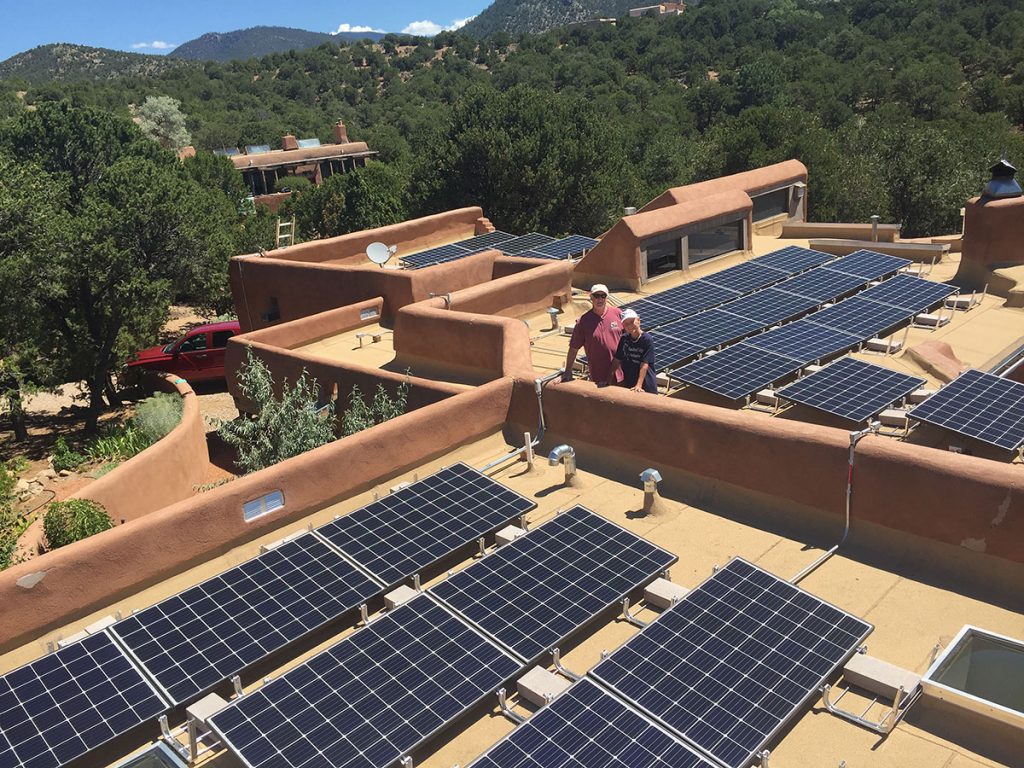 You're correct if you think New Mexico is a perfect location for residential solar power due to its beautiful weather and abundance of sunshine. But there's more to it than that in New Mexico. New Mexico Homeowner who put solar panels on their homes get a lot of benefits, like:
Lower your utility bills.
Earn tax breaks.
Encouragement of a cleaner environment and long-term preservation
Here are some important factors to keep in mind for New Mexico residents who want to go solar. Residential solar power customers in New Mexico can take advantage of special prices and programs that give them money back.
Here's a look at some of the pricing benefits and incentives that make solar energy makes sense in New Mexico:
New Mexico net metering gives you credits on your energy bill or pays the difference in price between solar and traditional energy sources, whichever is less expensive. The structure of the program is based on the size of your system: less than 10 kW or more than 10 kW.
Renewable energy tax credits are available in the form of state credit for installing solar panels. A tax credit will be given to you if your home has been certified by the US Green Building Council as environmentally friendly. The credit will be based on the level of certification that you have.
El Paso Electric Company customers are eligible for an energy purchase program that pays $0.02/kW hour of electricity generated by their solar panels.
To avoid paying extra taxes on the value of your home because you installed a solar system, the state gives you a tax break.
If you qualify for the state solar tax credit, you can get a credit of up to $6,000 or 10% off your solar installation costs.
When you install solar power in your home, you get a tax break of 26% of the cost. This is called the Investment Tax Credit.
You should call a knowledgeable tax advisor and discuss it with them. Because solar firms are not tax experts, they cannot provide you with tax guidance. They will know your situation and give you the best advice.
Talk with a solar professional like MySolar, to learn about the entire spectrum of pricing perks and incentives for adopting solar in New Mexico.
Is it feasible to use solar energy in New Mexico?
As if this wasn't evident enough, New Mexico is a perfect site for solar power generation due to its abundance of sunshine. The atmosphere is perfect, and the above incentives suggest that state leadership is very motivated to make sustainable energy a goal for the future.
Switch to solar power and help preserve New Mexico.
New Mexico is a popular destination for locals and tourists due to its lakes and woods, rough mountains, and stunning desert landscapes. Historic ruins from the Pueblo and Aztec civilizations can also be found in the state. A solar power system for your New Mexico house may help preserve these gems since we're all driven to do so. Here's how:
reduces local greenhouse gas (GHG) emissions.
Your carbon footprint shrinks.
It decreases fossil fuel dependence.
It supports reducing local emissions and improving community health.
If you use solar power for your home's energy needs, you are reducing the equivalent of several tones of CO2 from the local environment each year. A top critical component in the battle to preserve New Mexico's natural beauty for future generations is this: Use solar power in the most efficient way possible.
Many of your friends and neighbors have already made the switch to solar power, so now is a fantastic time to do some research of your own. You can call MySolar today to learn more about the many benefits of going solar or get a free, no-obligation, no-cost quote for service.